Woodland management has been at the core of our work since we established. From managing woodlands for timber production to targeted management for specific species of woodland birds. Its possible to achieve a range of objectives through careful and well planned management.
Thinning work to clear-fells can be managed and having a good network of trusted contractors we work with when required we can manage, market and harvest timber covering all operations to final sale. Realising an income from even the smallest parcels of woodland whilst still delivering multiple objectives is something we pride ourselves on. If you cant tell where a woodland has been thinned 12months after the work the job has been carried out well and we strive for this on every site.
We manage and work on some of most sensitive woodland sites in the midlands, we carry out work for clients who expect the highest qualityof work with the minimum disruption whilst working with significant environmental and archaeological constraints.
Delivering work on adverse terrain has also meant we get called in to deal with tricky management operations such as rhododendron clearance in silted up ponds, or on steep slopes. Or holly clearance where the is significant archaeological interest under the woodland floor. This is where our knowledge of machinery and trust partners to work with can deliver solutions to even the trickiest of sites.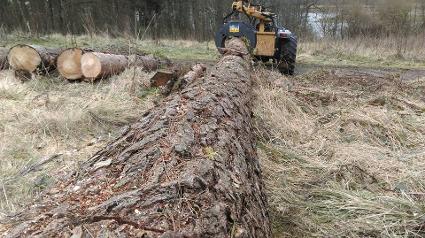 Skidding softwood logs out a wet woodland to trackside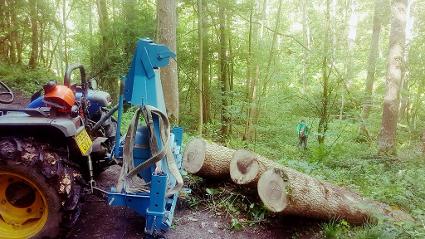 Winching ash lots out of a valley avoiding archaeological interest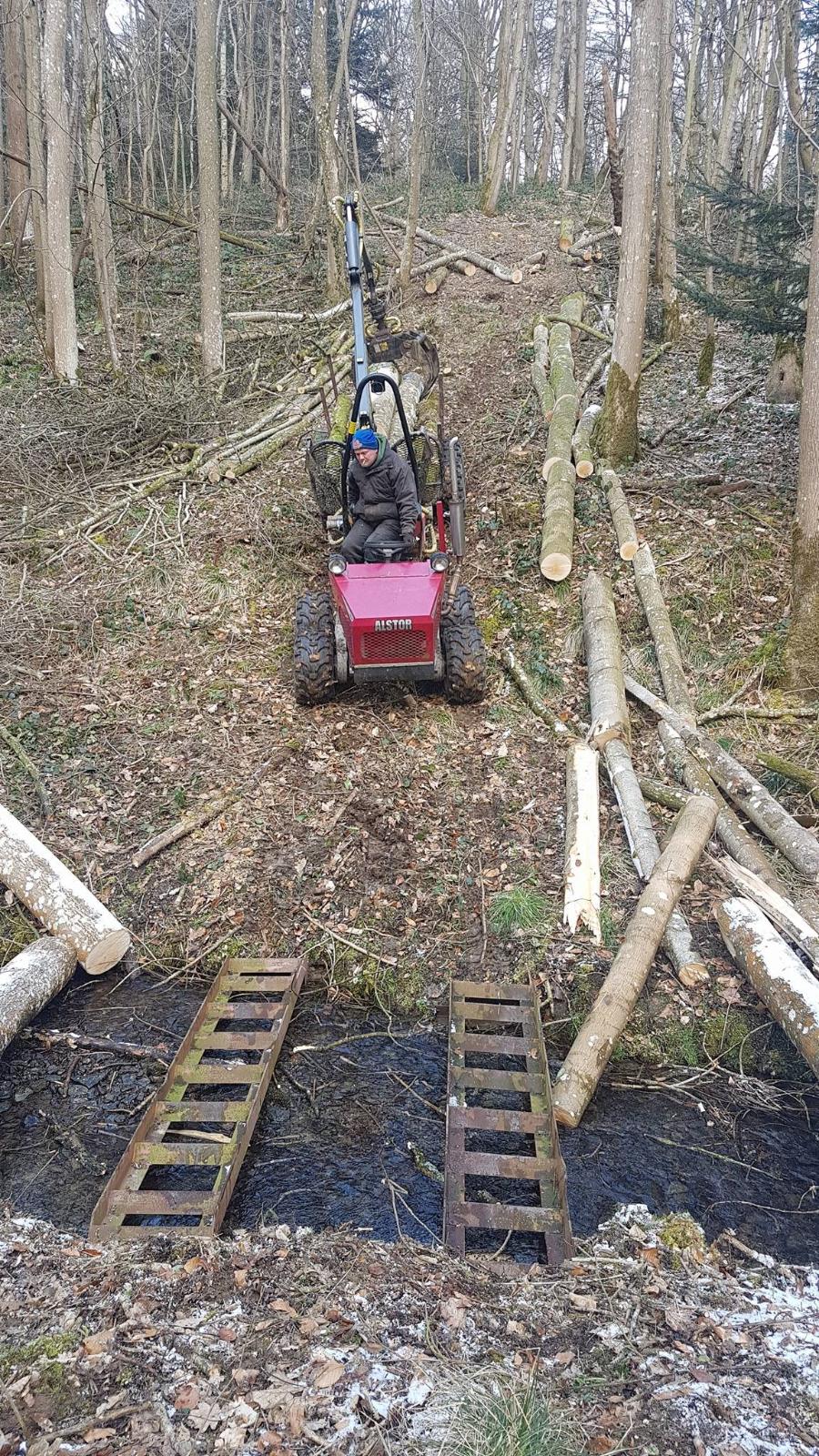 Forwarding out of a steep woodland and crossing a stream containing protected species, thus avoiding running over archaeological features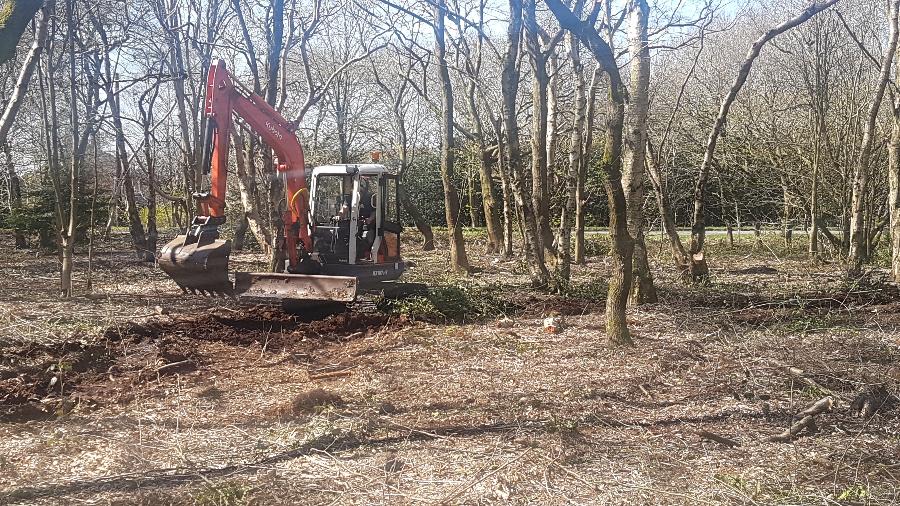 A site following 90% holly cover removal. The material was tree sheared off then chipped to ensure the woodland floor is clear to allow natural regeneration and small broadleaved trees were retained during works.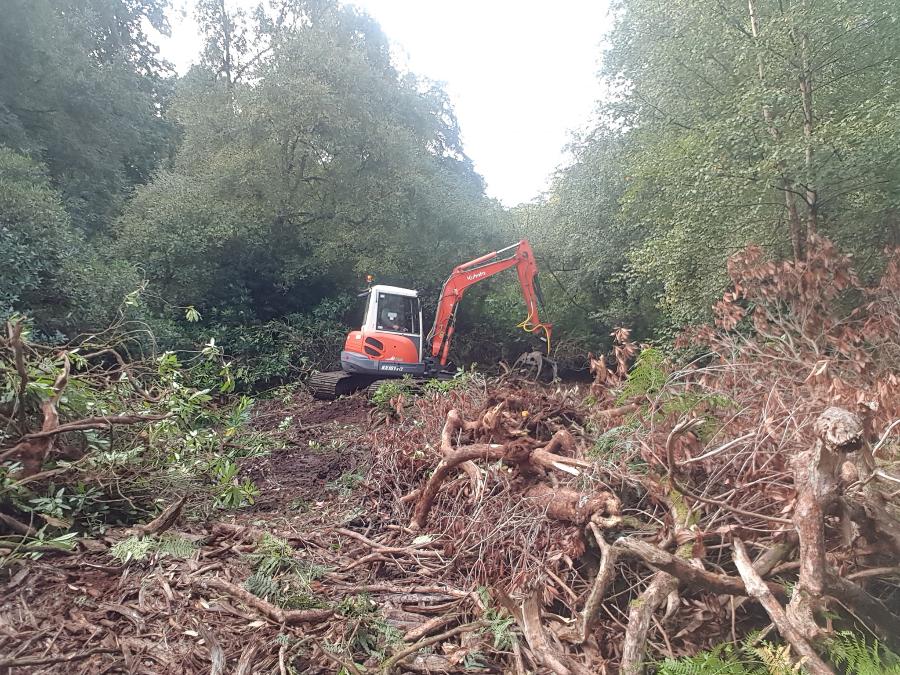 Starting clearing a large stand of rhododendron that had grown on a silted up pond and surrounding area. This site was to soft to walk over a large area of, but the low ground pressure of the excavator means it can travel around easily.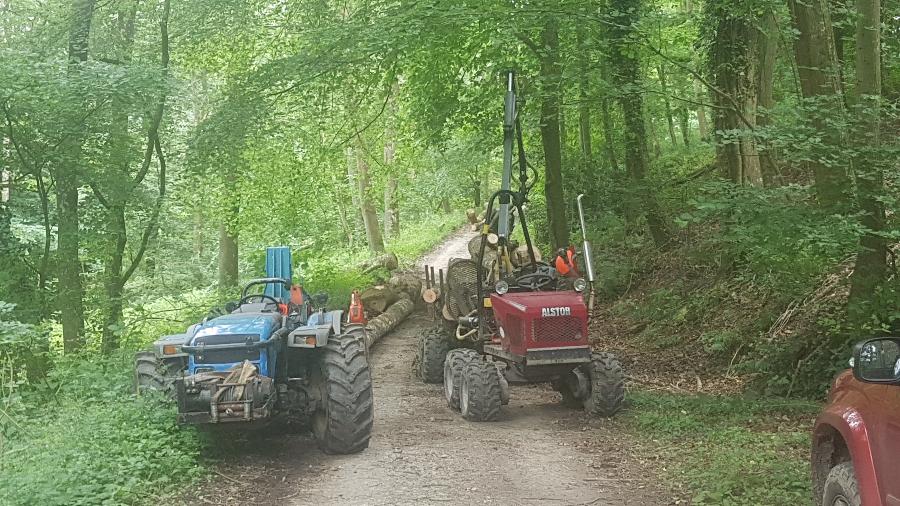 Working a small skidding winch along with a small forwarder allowing us to remove timber from some steep valleys for a client whilst keeping paths open for the public and ensuring timber productivity was still high enough to make the project viable.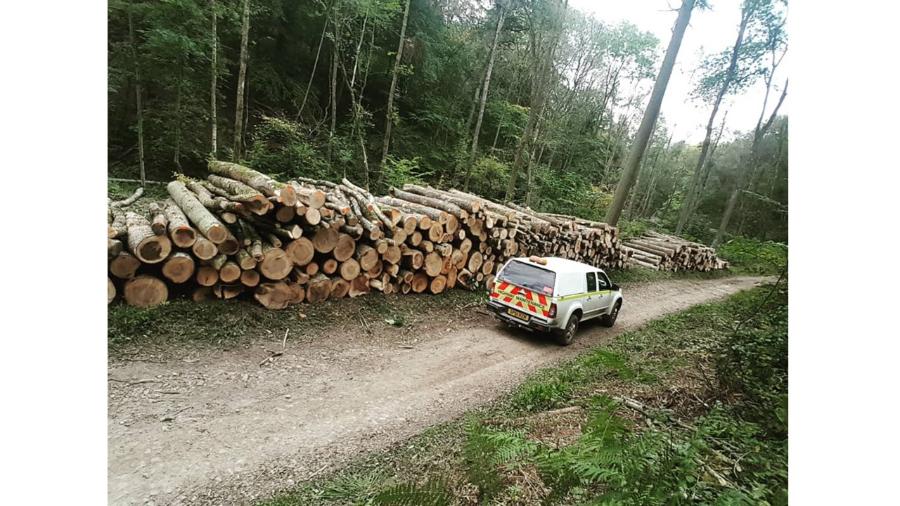 Under 2 days extraction using small scale equipment. This site has multiple protected species and heritage features
non of which have prevented a project to open up the woodlands due to good project planning and sensible working
on the site